Alabama Hydraulics | Pneumatics & More
ALABAMA INFORMATIONAL PAGE

Below we will be writing several articles regarding the hydraulic and pneumatic and how they are being affected in Alabama.  These informational pages can include changes in technlologies, trade shows, and even recent changes in legislation and how this can impact your business.
BRIEF AIR & HYDRAULIC EQUIPMENT INC. SERVICE OVERVIEW

Our business has a wide range of operations ranging from Hydraulic System down to automation and motion control.  We are equipped to help small operations as well as large operations.  We build custom solutions and manufactering equipment as well as service and repair standard hydraulic cylinders and pumps.  Our large warehouse is able to service the Alabama area with a speed that most companies are not able to offer.  This enables quicker turn around times and less down times for your business.  We have qualified technician repair specialist as well as sales team members that are able to visit your location and help you to run at a higher efficiency rate.  Both the repair team and sales team have years of experience and more than enough technical qualifications to help you run at peak performance.  We service such a wide range of fields that are likely to impact your operations.  If you are wanting to expand your business into a new field.  We should be able to do this as well.  We look forward to getting the chance to serve you in whatever capacity that you need.
Below We Will Be Adding News & Current Events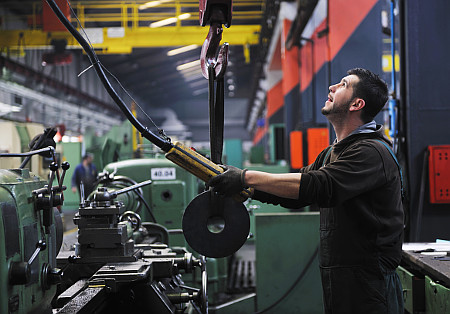 We enjoy servicing the Alabama area.  As new fields are developing and old ones need repaired we are glad to be at home servicing this part of the country.  There are many hard working people and businesses here and we look forward to developing future relationships.  This is a great part of the country to see development take place.  When many manufacturing, exporting, and service operations on the rise there begins to be a synergy between these companies and the companies that serve them.  We are excited to be a part of this process and it will be interesting to see what this looks like in the exciting times ahead.  As we work to help both very small and large operations in a wide range of fields we will be there to help them stay on track and to grow.  If your company is looking to grow or simply to be service better we are here to serve you.  Give one of our trained staff a call and they will connect you with the right department.  Beyond this we will be also posting technical news to help you with your operations.
Speak to a Alabama Hydraulic – Pneumatics & More Expert Today!