AVAILABLE REPAIR ON ALL MAJOR BRANDS
Air and Hydraulic Equipment, Inc. has a team of certified technicians ready to provide you with any compressor service or repair needs. Our team can provide a regularly scheduled preventative maintenance schedule to ensure your equipment does not endure any costly breakdowns or plant down time. AHE can repair and overhaul all major brands of compressors. Our certified technicians are available for on-site or in-shop repair. In the event of an emergency breakdown,our team will work fast to ensure your compressor is up and running as fast and efficiently as possible. If your facility is in need of an audit, we can do that too. AHE's team of certified technicians can work to determine that your equipment is running as efficiently as possible and be on site to offer any suggested recommendations.
Speak to a Compressor Service Specialist Today!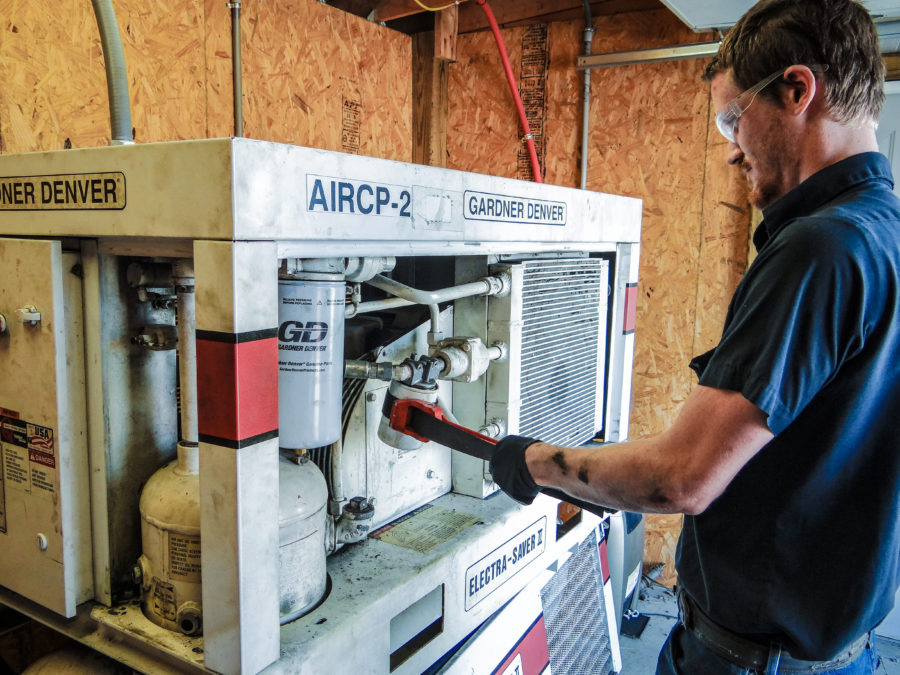 Replacement Parts Stocked for all Major Brands
Compressor Service, Repair, and Overhauls
Compressed Air Dryer Service and Repair (Refrigerated and Desiccant)
Blower Rebuilding, Service, and Repair
Scheduled Preventative Maintenance (PM) Programs
Perform Equipment Surveys
Compressor and Piping Installations
Compressor Oil or Lubricant Analysis
Compressor Rentals Available (Daily, Weekly, or Monthly)