SPEAK TO A FLUID POWER EXPERT TODAY!
At AHE, our team is composed of technical minds ready to find creative solutions to your most demanding fluid power challenges. Providing quality service means not only having the right answers, but also asking the right diagnostic questions. Contact us today!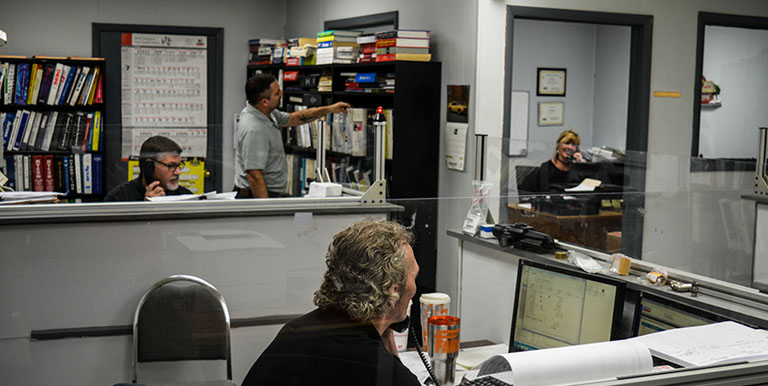 Simply fill out the form below and we will address your inquiry as soon as possible.
Chattanooga
Storefront/Corporate Headquarters
821 E. 11th Street
Chattanooga, TN 37403
1-800-277-4466
423-756-2000 (operator)
423-756-2084 (fax)
Cookeville
Storefront/ Manufacturing and Repairs
731 East 22nd Street
Cookeville, TN 38501
1-800-359-3082
931-528-1012 (Main Office)
931-528-3452 (fax)
423-756-2084 (fax)
Bristol
Sales Office
3325 Highway 390
Bluff City TN. 37618
1-800-277-6636
423-968-4477 (office)
423-968-5881 (fax)
423-756-2084 (fax)
Knoxville
Sales Office
1000 Dutch Valley Dr. B
Knoxville, TN 37918
1-800-277-3399
865-558-6060 (office)
423-756-2084 (fax)
Nashville
Sales Branch Office
1-800-277-4466
Chattanooga Corporate Headquarters
Storefront/Corporate Headquarters
821 E. 11th Street
Chattanooga, TN 37403
1-800-277-4466
423-756-2000 (operator)
423-756-2084 (fax)
Knoxville
Sales Office
1000 Dutch Valley Dr. B
Knoxville, TN 37918
1-800-277-3399
865-558-6060 (office)
423-756-2084 (fax)
Bristol
Sales Office
3325 Highway 390
Bluff City TN. 37618
1-800-277-6636
423-968-4477 (office)
423-968-5881 (fax)
423-756-2084 (fax)
Cookeville
Storefront/ Manufacturing and Repairs
731 East 22nd Street
Cookeville, TN 38501
1-800-359-3082
931-528-1012 (Main Office)
931-528-3452 (fax)
423-756-2084 (fax)
Nashville
Sales Branch Office
Nashville, TN
1-800-277-4466