Hydraulic Parts Equipment | Cylinder Pump Repair | Georgia Pneumatics
WHAT TO EXPECT ON THIS INFORMATIONAL PAGE

This page will go into great detail of both the hydraulic and pneumatic parts & equipment we offer to our Georgia customers as well as useful information pertaining to news affecting the servicing and repair of such equipment.  This information can include everything from upcoming changes in technologies to changes in laws that may affect our GA customers.  Trends change however the need for useful information does not.  We are here to serve you both in service, sales, and knowledge!

BRIEF AIR & HYDRAULIC EQUIPMENT INC. SERVICE OVERVIEW

We offer solutions for the following fields:

Hydraulic Systems
Hydraulic Components
Custom Fabricated Equipment
Pneumatic Components
Automation & Motion Control
Pump & Compressor Products
Electric Motors & Motor Controls
Automatic Lubrication & Material Dispensing
Railroad Products
Portable Filtration
Plus A Host Of Servicing & Repair Services.
Below We Will Be Adding News & Current Events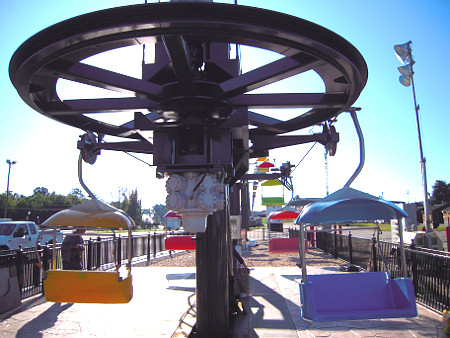 Georgia is a great place to live and work.  We thoroughly enjoy serving the great GA area.  We service everything from theme parks to small work shops and businesses.  We are glad to help you with designing custom built equipment as well as repairing off the the shelf Pneumatics equipment.  Our service team are able to come on sight with well stocked service trucks and our sales team can come to your location and go over your specific needs and help you find the right equipment for you and if none is readily available we are glad to make specifically what you need.  We have a full service operation that not only focuses on providing exceptional technical expertise but fast friendly service as well!
Pneumatics Equipment is crucial to modern day big machinery and manufacturing equipment.  In Pneumatics Equipment we can build from scratch or fix your existing equipment.  One of the larger parts of our business in GA is hydraulic cylinder pump repair and sales.  For GA the automation sector is another service we are glad to offer.  As Georgia grows in manufacturing it is crucial that these systems keep on line for progress.  As more jobs move to Georgia and the density increases GA develop more of a reputation on their abilities.
GA has many favorable factors working for it.  It has a great thriving international hub airport.  It has its own sea ports.  The government seems favorable to development.  The state has many hard working and well trained individual.  People in this area seem to focus on innovation and operating in excellence.  Atlanta itself is a major hub on multi levels and even has a large wholesale district that neighboring states such as Alabama and Tennessee come to visit.  So, with all these factors we have high hopes for Georgia and are excited to help keep it running at peak performance.
Georgia has a nice combination of classic Pneumatics Equipment as well as cutting edge automatic control.  As you look across GA you will see small shops that use pneumatics as well as massive state of the art manufacturing factories.  Plus you will find both old an new business.  We are able to repair both the old and the new equipment.  We even are able to manufacture custom equipment for our customers to give them customized solutions.  This custom made equipment helps businesses operate at peak performance.
Speak to a Georgia Hydraulic – Pneumatics Expert Today!