Custom Fabricated Equipment
Air and Hydraulic Equipment, Inc. can design and build Custom Fabricated Equipment for your industrial application wants or needs. Our experienced team of design engineers, machinists, and fabricators can work with you to develop the ultimate solution for your application. No job is too big or too small!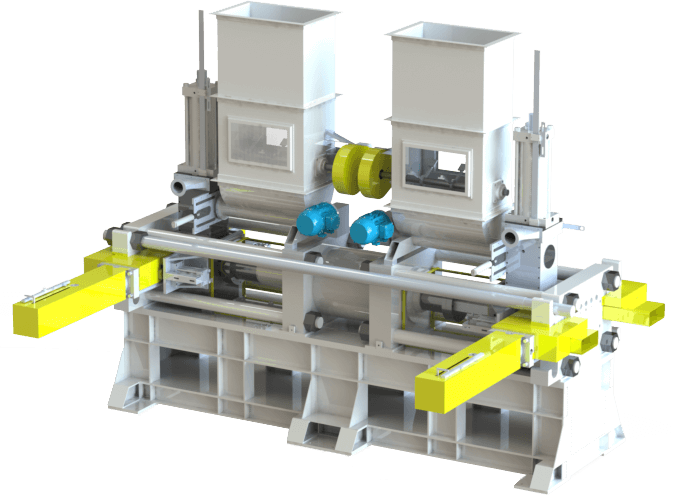 Custom Machine Portfolio
We can custom design and engineer an industrial press to fit your needs. We specialize in hydraulic, pneumatic, and air-oil pressing applications. 
MACHINE APPLICATIONS
We offer solutions for material handling, material conveying, product assembly, product batching and mixing, production workstations, test equipment, assembly jigs and fixtures, pick and place, custom machine modifications, and much more. AHE is also a designer and manufacturer of custom Hydraulic and Pneumatic Presses for industrial production and/or process requirements such as stamping, punching, forming, bending, embossing, steel rule die cutting, and assembly.
MATERIAL HANDLING

MATERIAL CONVEYING

PRODUCT ASSEMBLY

PRODUCT BATCHING

PRODUCTION WORKSTATIONS

TESTING EQUIPMENT

ASSEMBLY JIGS AND FIXTURES

PICK AND PLACE MACHINES

INDUSTRIAL PRESSING AND CUTTING
Custom Machine Request For Quote