Thurston Press
Air & Hydraulic Equipment has created a modern version of the popular Thurston press. This modern c-frame style press includes an HMI with programmable parts recipes and options such as auto-joint flex effort relief. The Thurston press is a popular press for driveline component assembly due to its quick tooling changeover ability. The press can be completely changed over to a new part style in minutes.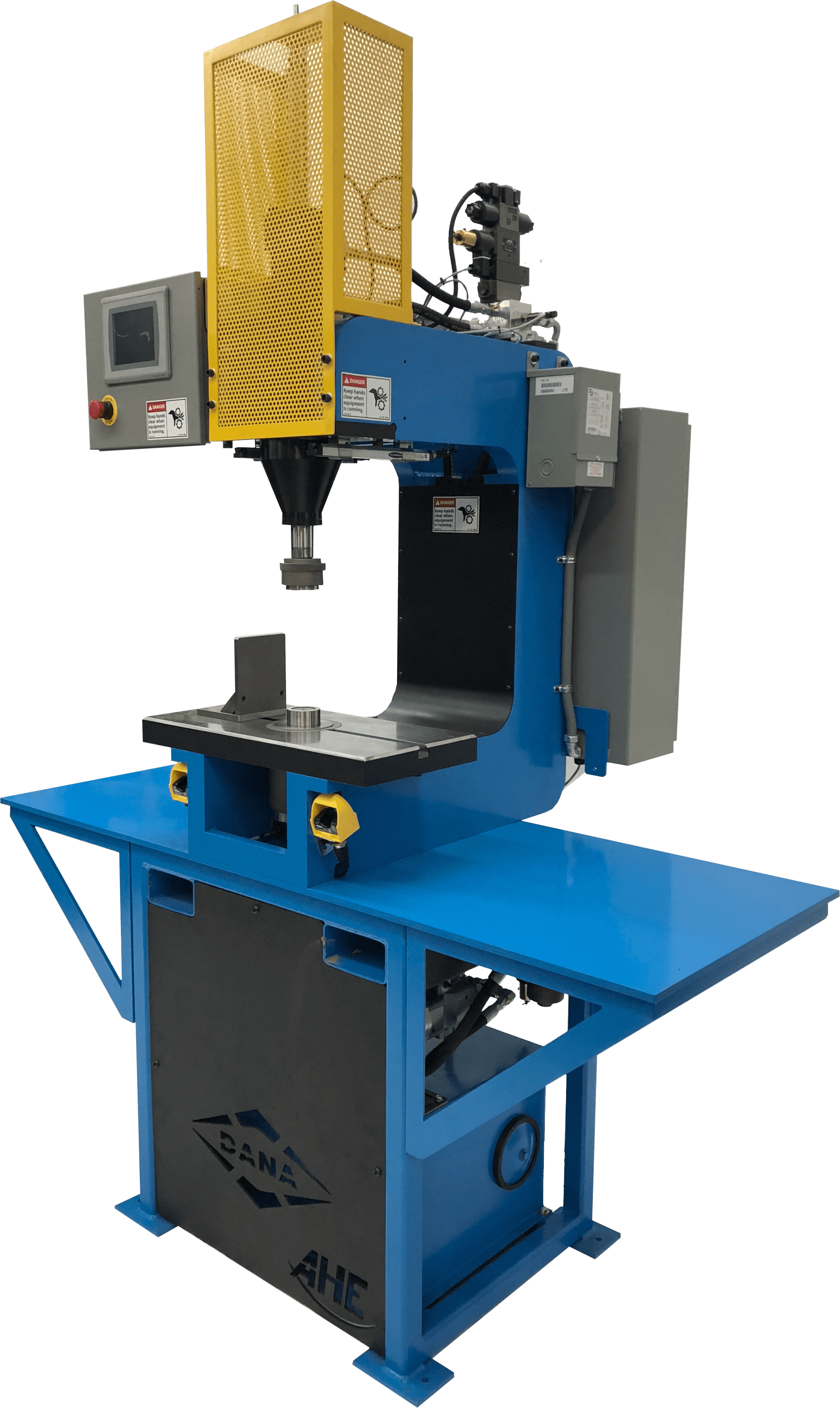 Thurston Press
The modern Thurston Press is a favorite of driveline component manufacturers due to its quick changeover time and part pressing accuracy. 
Auto Joint Relief Option: To reduce flex effort in the joint a hardened puck is positioned concentric with the pressing cylinder allowing the cylinder to extend and flex the assembled joint.

Remote Pressure Adjustment: With remote pressure adjustment the user can fine tune the force being applied to the joint. This force can be remote monitored and changed from the HMI screen.

Force/Distance Monitoring: The Thurston presses are equipped with pressure transducers and linear transducers to provide feedback for display and data logging. 

HMI Controls: Users can easily access features and displayed information from our central HMI panel. Features include programmable parts recipes and mulitple user accounts.
Thurston Press Request For Quote