Custom Equipment
Air and Hydraulic Equipment, Inc. can design and build Custom Equipment for your industrial application wants or needs. Our experienced team of design engineers, machinists, and fabricators can work with you to develop the ultimate solution for your application. No job is too big or too small!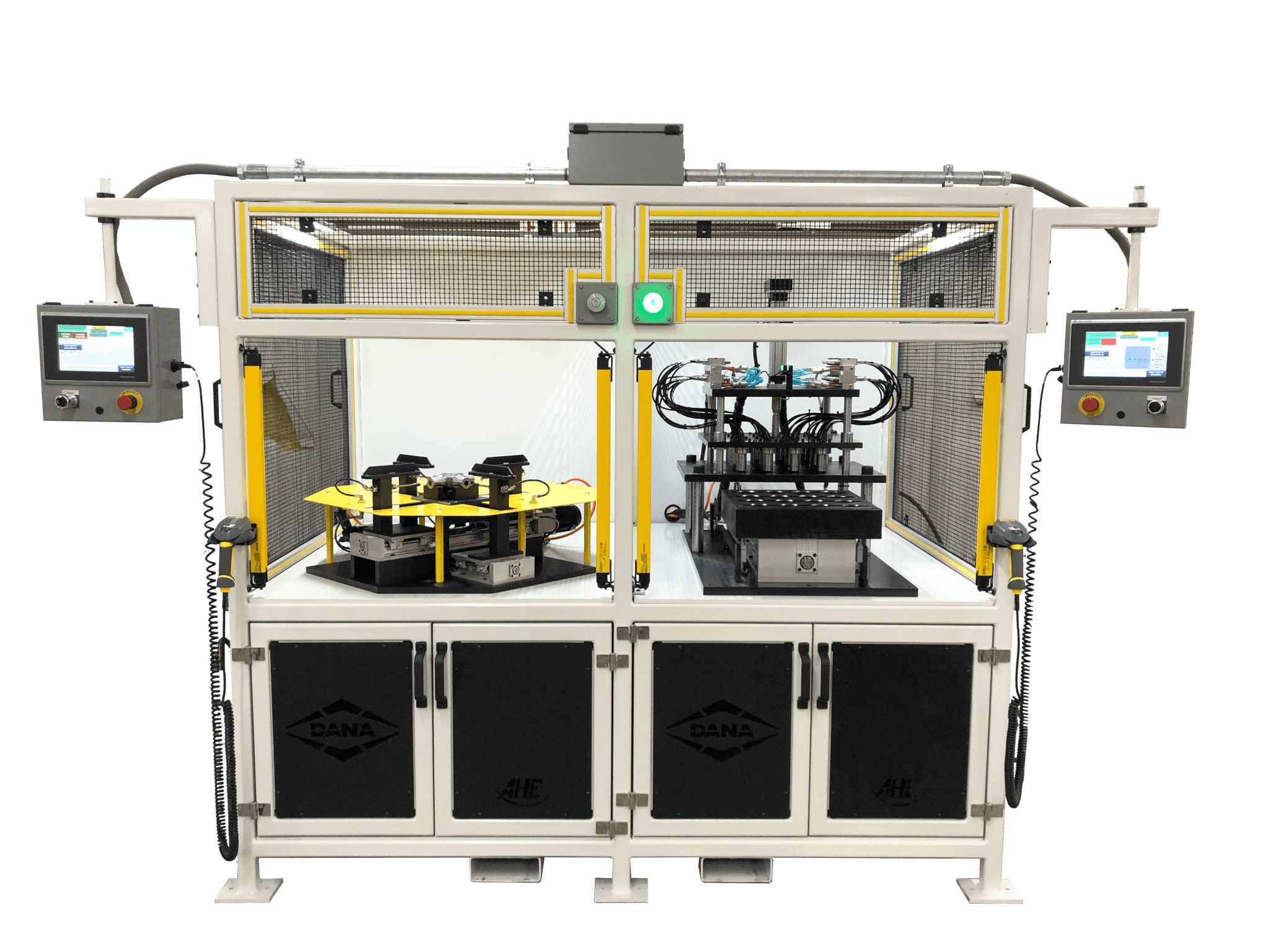 Custom Automation Solutions
At AHE, all of our custom machine solutions are designed, built, programmed, and tested in-house. We specialize in automated assembly, pressing, and testing solutions for the Automotive and Manufacturing market.
QUALITY CHECKS AND VISION INSPECTION
HYDROSTATIC AND PRESSURE DECAY TESTING
ASSEMBLY JIGS AND FIXTURES
INDUSTRIAL PRESSING AND CUTTING
Custom Machine Request For Quote