IMI NORGREN
Cultivating precise, efficient and anatomically reliable motion and fluid control technologies, IMI Precision Engineering manufactures Norgren machinery with high-quality and care. In 1927 Carl Norgren sketched what seemed to be the world's first inline lubricator, and at the time he had no idea the engineering strides he implemented. The foundation he created took another great leap nearly 50 years later when IMI Precision Engineering acquired the Norgren family business.
Who They Are
IMI Precision Engineering focuses on two main tiers within their brand, and molds their strategic methods in order to implement pristine products and service. All focused around their "Engineering GREAT" solution: "Engineering GREAT means taking what's good at IMI and transforming it into something brilliant, life-changing, long-lasting and world-class." Stemming off of Norgren's original innovative mindset, IMI continues to value constant improvements and development.
The Engineering GREAT solution is the driving force behind how IMI works together and how they deliver to their consumers.
How IMI Works Together
In a fluid approach IMI first understands what the customer needs and/or challenges they are trying to resolve. Branching off of that true understanding, IMI is able to connect their products, services, expert knowledge and deliver the precise manufactured solution to the customer. By utilizing this process, IMI improves performance and functionality of their customers' machinery.
How IMI Delivers Value to Their Customers
With three key components, the Engineering GREAT solution works in full power to ensure an all around valuable experience delivered to any IMI customer.
Partnership and Problem Solving
A global team composed of engineers and managers each equipped with extensive knowledge and input puts IMI engineering at the forefront in their industry. With a vast variety of recruited talent they are able to effectively solve problems, broaden targeted solutions without compromising quality and in the end become more productive and successful.
High Performance Products
By focusing on constant improvements for performance and productivity within fluid and control products, IMI helps refine industry needs and technical capability. IMI Norgren is a prime example of how IMI Precision Engineering incorporates world-class products and trusted partners.
Reliability
Within the world of automation engineering and machinery production, reliability is an uncompromised component. Focusing on quality, safety, efficiency and thorough follow through, IMI Precision Engineering delivers reliability with each and every customer.
Products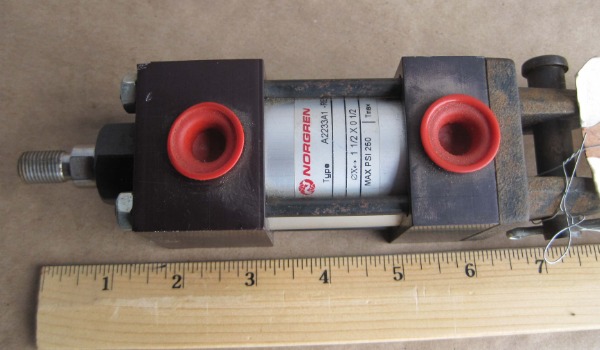 The IMI Norgren brand spans across a broad scope of pneumatic systems and actuators, air preparation, proportional valves and high pressure regulators. These pneumatic and fluid control products will adjust and improve your machinery and help overall quality and productivity for your work.
When searching for brands to bring onto our family of hydraulic and pneumatic systems to all of our Tennessee locations we knew that IMI Norgren would deliver!
Not around any Tennessee? Our online shop is fully stocked with IMI Norgren tools and machinery, shop here.
With ultimate cycle life and durability due to the solid aluminum alloy the IMI Norgren cylinders are key components to your air and hydraulic equipment.
Norgren Pneumatic Accessories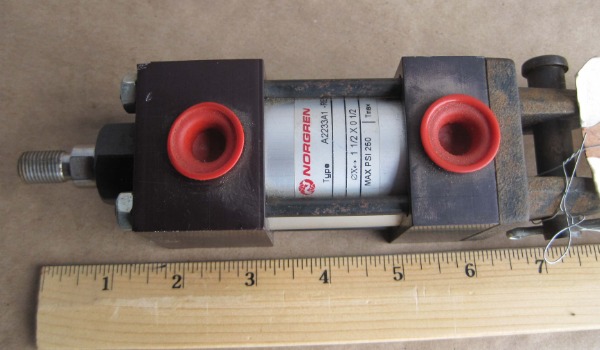 Highly engineered machinery executing reliable functionality requires powerful, integrated products such as fittings and tubing. Finding the correct mechanical tubing, fittings and accessories is essential for any hydraulic and pneumatic operation to occur. The right fit also improves the performance of the overall machine and will be a preventative tools against factors like leaks.
From across the pond to the backyards of Tennessee, the team here at Air and Hydraulics Equipment, Inc. strives to continue to bring the best of the hydraulic and pneumatic products to your workshop. Don't see what you need online? Send us some quick information on what equipment you're looking for so we can further assist you or feel free to contact and visit any of our five Tennessee locations.