Air & Hydraulic Equipment | Cylinder & Pump Repairs | Pneumatics Parts
Since 1971, Air & Hydraulic Equipment, Inc. (AHE) has been providing unsurpassed products, expertise, and value-added services to a vast customer base that relies on hydraulic, pneumatic, electric, and automation processes throughout Tennessee, North Georgia, and Southwest Virginia.
Today, AHE operates as an efficient, 100% employee owned company that is committed to helping operations just like yours run smoothly while protecting your bottom line. We're dedicated to partnering with your team for years to come.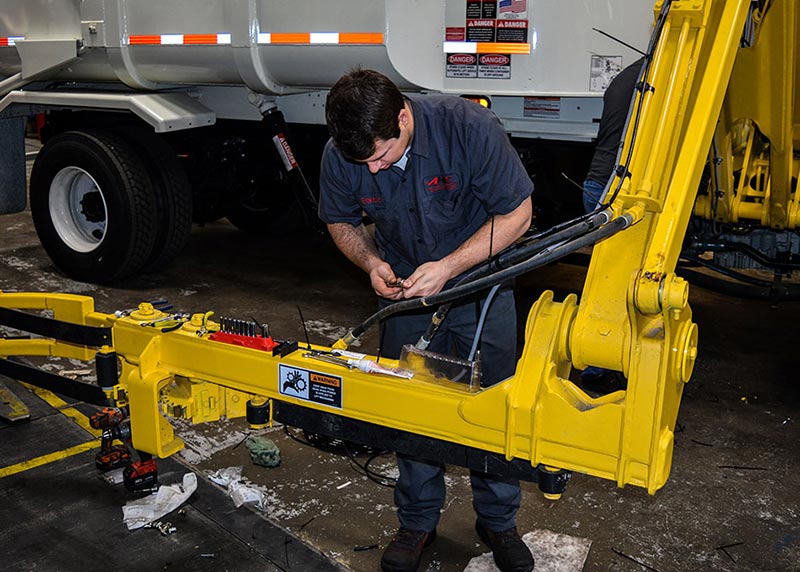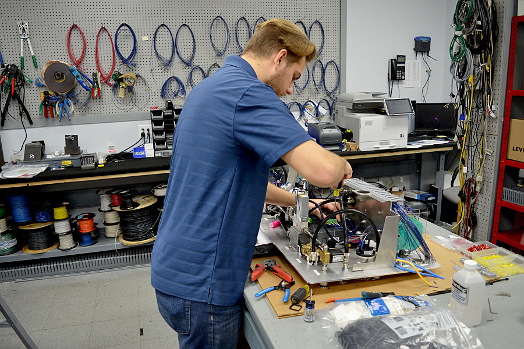 Quality Products
AHE offers a diverse line of quality products and components from the industry leaders you trust!  These services and equipment ranging anywhere from pneumatics to motion control.
Exceptional Service
Our knowledgeable and experienced sales and service staff help us to meet or exceed your service needs.
100% Employee Owned
Our 100% employee owned team is composed of technical minds ready to find creative solutions to the most demanding fluid power challenges.
We are heavily invested in the pneumatic equipment arena and in fact we are an authorized distributors of over 60 manufacturers of fluid power components and related products.  Beyond this we make custom fabricated equipment to help you with your specific manufacturing needs.  We service our own equipment and even repair hydraulic pumps and cylinders from other companies.  We can send a team out to you to help you with your needs.  Our main focuses is in Tennessee, Georgia, and Alabama.  Our service stretches well beyond pneumatics and we also offer automation control.  With this we also have a wide range of electric motors and motor controls.  With all this being said we are setup to help you succeed and operate at peak performance.  We have years of experience and are unsurpassed in our equipment offered in this area.
Hydraulic Cylinder & Pump Repair Services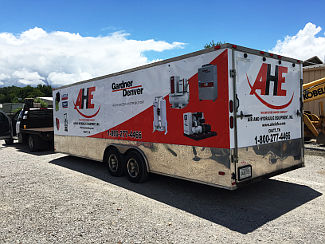 We also do basic services beyond custom equipment such as hydraulic cylinder and pump repairs.  Our hydraulic side of the company is able to send service vehicles out to inspect your pumps and cylinders on site.  It is important to us that you stay up and running to help increase your profitability.  With the repair service we can give you the cost benefit analysis of serving pumps and cylinders compared to buying new ones.  We are able to do custom hoses and stock a wide range of common parts.  Because we carry our own stock and can make custom hydraulic systems you are able to get your equipment up and running much quicker.  Also, there man be solutions available to help you operate more efficiently than you realized.  New methods and technologies are coming out and we are glad to help you operate at peak performance.  This is our business and we take care of yours.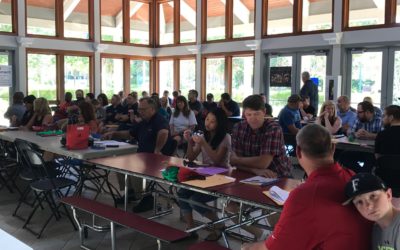 Air and Hydraulic Equipment, Inc. held its 25th annual ESOP shareholders meeting Friday, July 14th at Coolidge Park in Chattanooga, TN.
read more

While AHE has been in business since 1971, we have been an ESOP company since 1992.
The ESOP Association, founded in 1978, the largest employer sponsored advocacy and education association focused on retirement savings in America, is a national non-profit membership organization, with 18 local Chapters, serving approximately 2,800 employee stock ownership plan (ESOP) companies, professionals with a commitment to ESOPs, and companies considering the implementation of an ESOP.  Read More