Air & Hydraulic Equipment, Inc. Receives Outstanding Sales Performance Award
Air & Hydraulic Equipment, Inc. attended the 2018 Nachi Preferred Partner Meeting in La Jolla, California June 7-9, 2018 where they won the "Outstanding Sales" performance award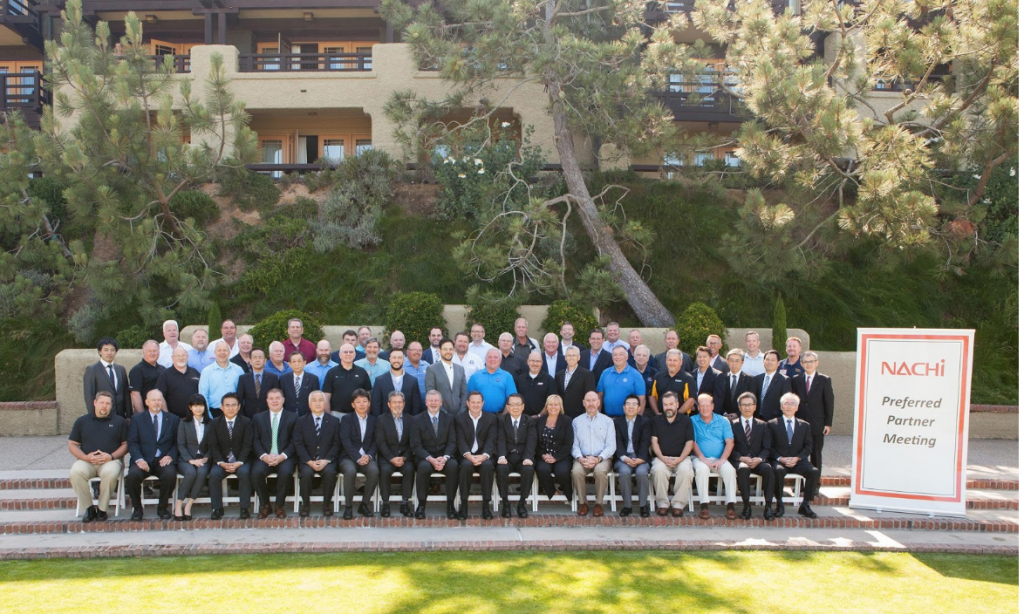 Nachi America, a global manufacturer of innovative products for hydraulics, hosts an annual Preferred Partner Meeting. Chairman of Nachi-Fujikoshi Corp, Mr. Hiroo Honma, was the special guest. The event is an opportunity to bring together the company's top customers as a way to express gratitude and support.
"I have attended the Preferred Partner Meetings for eight years now," said Gary Moore, Air & Hydraulic Equipment, Inc.'s Sale & Operations Manager. "Everything Nachi does is first class. They are a great group of people working closely with the distributors to gain market share. Their products are engineered for quality and longevity and we trust everything they produce. That's why it's such an honor to receive the award for outstanding sales performance."
Nachi utilized this year's meeting, held at the Lodge at Torrey Pines, to expand communication by discussing products and future opportunities. The foundation of the event is built on strengthening and expanding relationships, and opens the floor for networking and engaging with others in the industry. With 38 companies in attendance, there is an chance to explore new solutions and understand product development in divisions such as hydraulics, cutting tools, bearings, and robotics.
Guests were treated to a cocktail hour, plated dinner, and entertainment from local San Diego band 'Kicks' with lead singer K. Emeline. Activities included golf at Torrey Pines South Course, winery tour and spa services. The highlight for the Air & Hydraulic Equipment, Inc. (AHE) team was the whale & dolphin tour. A 3-hour cruise showcasing the beauty of the San Diego shoreline.
About Nachi
Nachi is a global manufacture of bearings, cutting tools, hydraulic equipment, high speed steel, and machine tools. Their approach to production includes developing technology to not only improve the product but its performance. Products transcend almost every facet of machinery needed in today's market from developing specialty steel to constructing equipment.
About Air & Hydraulic Equipment, Inc.
For over 40 years, Air & Hydraulic Equipment, Inc. (AHE) has supplied customers who utilize hydraulic, pneumatic, electric, and automation processes with unparalleled products and expertise. AHE is an authorized distributor for more than 60 manufactures, and currently has five locations across Tennessee. Learn more about their fluid power components and services for air compressors by visiting their website.