OFFERING PORTABLE FILTRATION SOLUTIONS FOR YOUR INDUSTRY
Contaminated fluids are not a problem with our portable filter cart! There's no need to dispose or replace industrial fluids just because they have water or particulate contamination. We've designed our portable filter cart to be a lightweight yet strong solution to fluid contamination. Users can move the cart to the job site with ease due to the hand-cart design and pneumatic tires. Simply plug the unit in, connect the hoses, and begin cleaning your oil fast and efficiently!
Learn more about portable filtration solutions!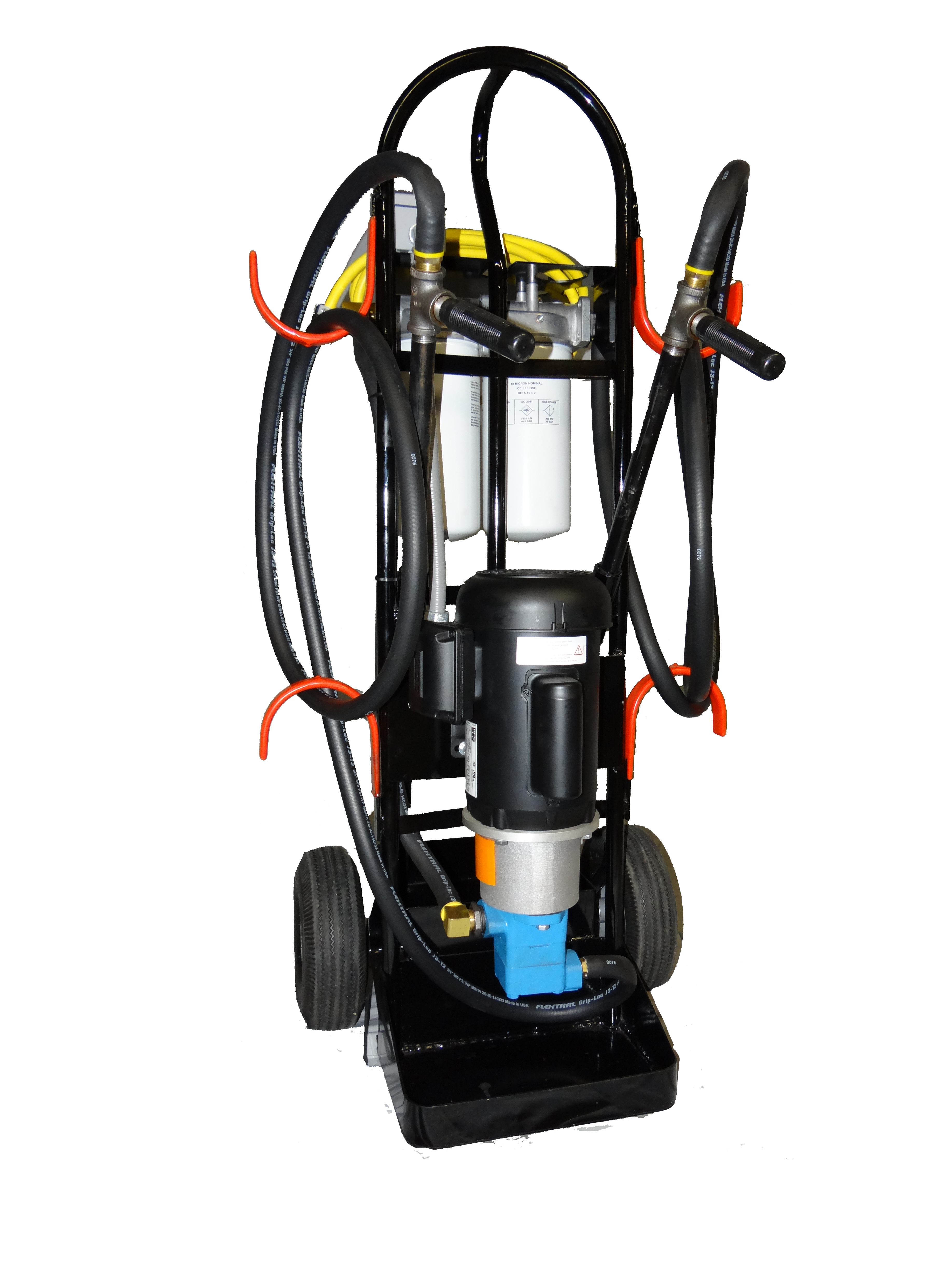 AHE Portable Filter Cart
Part Number: FC1-9-1HP-115V-10M-10M
9GPM Flow
1HP 115/60 AC Motor
10′ Plug-In Cord
Twin 8″ 10 Micron Spin-On Filters with Visual Bypass Indicators
10′ 3/4″ Suction and Discharge Hoses
Heavy-Duty Cart with oil containment pans
Easy Roll Pneumatic Wheels
3 Micron Spin-On
10 Micron Spin-On
25 Micron Spin-On
Water Removal Elements
Combination of Water Removal and Filtration Available
Used Oil Removal
Dispensing New Oil
Flushing Existing Systems
Collecting Oil Analysis Samples
Decontaminating New or Existing Systems
Flushing New Systems
A: Hand Cart
B: Built-In Hose Rack
C: Dual Filter Elements
D: Suction and Discharge Wand Holders
E: Electric Plug-In Cord Storage
F: Oil Containment Pan
G: Pneumatic Tires
H: 1HP Premium Efficiency Motor
I: 9 GPM Pump
J: Oil Containment Pan
K: Easy Grip Handle
L: 3/4″ Intake and Discharge Hoses